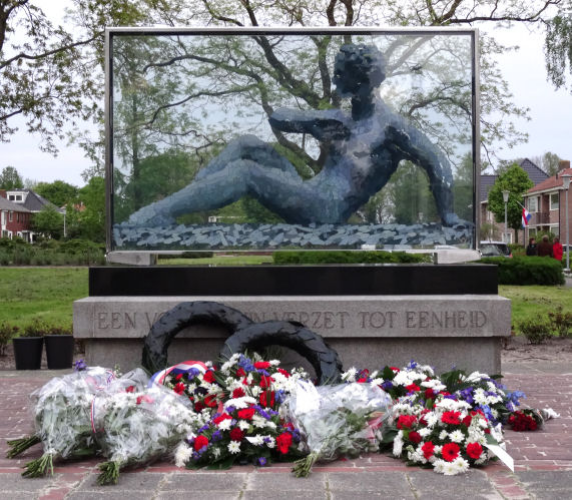 Dodenherdenking, driekwart eeuw nadat de Tweede Wereldoorlog eindigde, is een beetje een punt van discussie geworden. Moeten we niet alle oorlogen sindsdien ook meeherdenken? Besteden we wel genoeg aandacht aan het Oost- en Westindische verleden? Of moeten we de herdenking juist veel meer betrekken op de actualiteit? Maar dan vooral weer geen parallellen trekken tussen het fascisme van toen en het populisme van vandaag.
Heel erg Nederlands om alles ter discussie te stellen. Wanneer het gezamenlijke grote verhaal, over de foute Duitsers en NSB-ers en de goede Nederlanders, door de tijd ingehaald blijkt te zijn, is dat ook wel onontkoombaar.
Maar in Wildervank wil ik vanavond gewoon stilstaan bij die nazitijd en de vernietiging van levens. Daaruit kunnen we nog steeds lessen trekken, zeker ook met het oog op het populisme, protectionisme, nationalisme of welk ander -isme ook dat vandaag weer de kop opsteekt. Soms denk je toch: alsof we nooit iets leren van de geschiedenis.
Mijn verhaal van deze avond kunt u hier teruglezen.